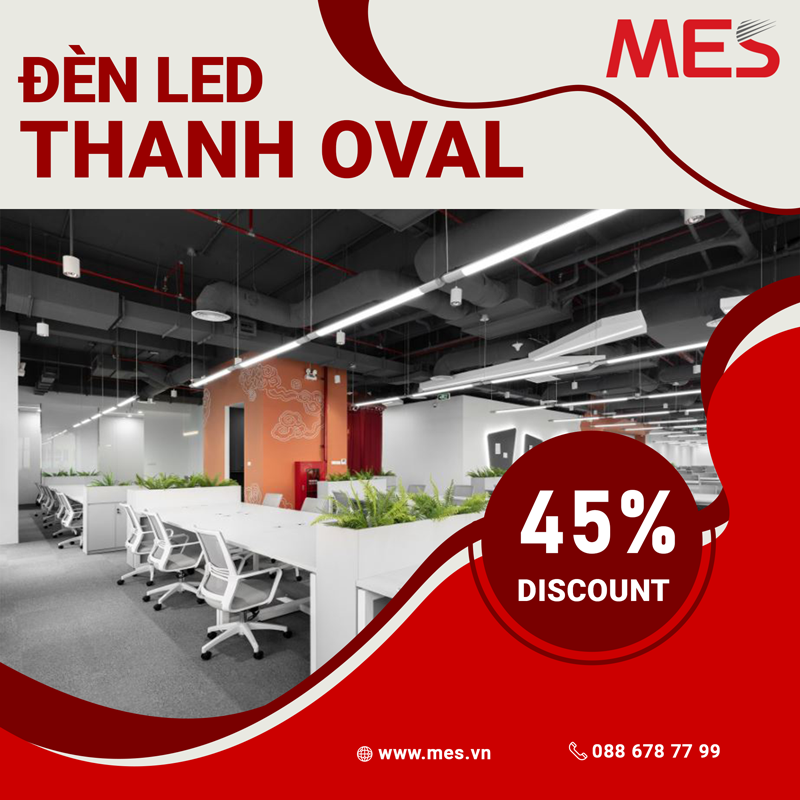 Are you looking forward to a brighter new space or a new change from the lighting system in your office, install LED pendant lights now.
The office LED hanging bar light creates a completely different highlight. Instead of panel lights, ceiling mounted downlights that are too familiar and somewhat boring, refresh your living and living space with the exclusive Oval led bar light with only Mes talent. The office space is no longer a single color with tables and chairs, printers, and computers, but LED lights hanging along the desk will create more dynamism and flexibility.
Outstanding advantages of LED lights for the house:
Using quality LED chips from famous chip brand Lumileds
The application is superior to other lamps of the same capacity to save electricity
Lamp life more than 50,000 hours (after 50,000 hours the brightness only decreases)
True light quality with CRI>80
High luminous efficiency, low light loss
Unleash your creativity with unlimited styling possibilities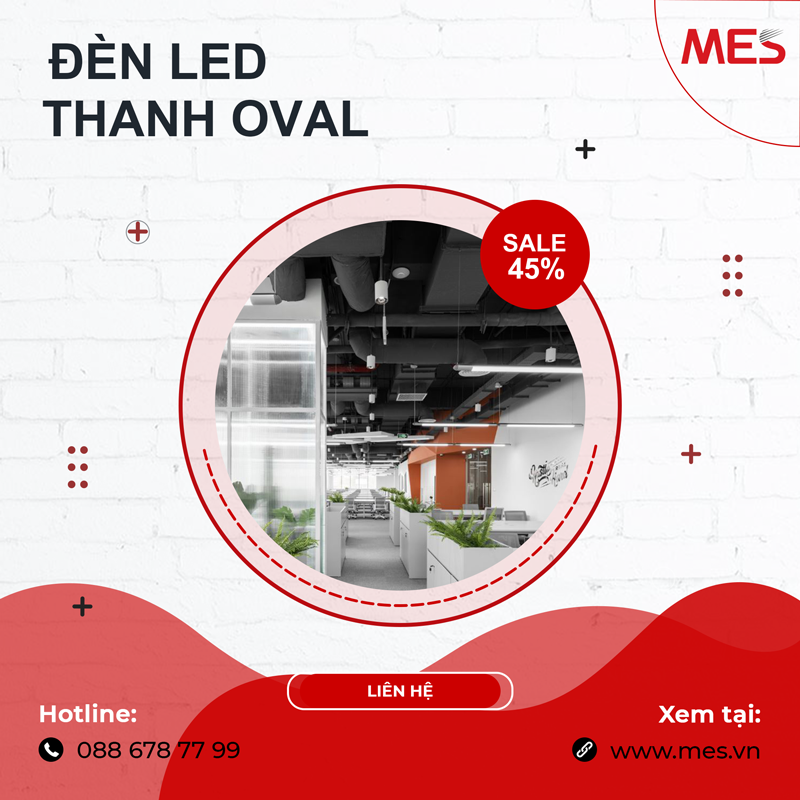 LED pendant lights meet both industrial and civil lighting needs with aesthetic advantages far beyond other conventional LED lights.
Big sale up to 45% off, buy quickly so you don't miss the exclusive Oval LED bar light model!
MES . MECHANICAL SOLUTION JOINT STOCK COMPANY
Hotline: 088.678.77.99
Fax: 0274 355 77 99
Email: info@mes.vn
Address: 37, Huynh Van Luy, Phu Loi, Thu Dau Mot, Binh Duong.
Website: https://mes.vn/